Meet Our Team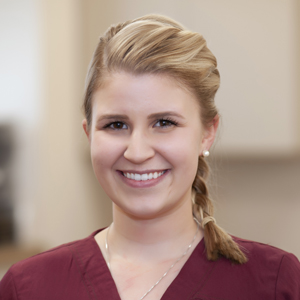 Jennifer
Jennifer joined AEC as a Licensed Veterinary Technician (LVT) in 2017. She graduated from the Macomb Community College Veterinary Technician program in 2014 with an Associate of Applied Sciences (Veterinary Technology). Jennifer has been working exclusively in emergency medicine since she began her veterinary career.
"I have a life long love for animals and enjoy helping to educate owners on how to better care for their companions."
Jennifer has 2 cats and 2 dogs of her own, and takes a special interest in raising orphaned kittens.