Meet Our Team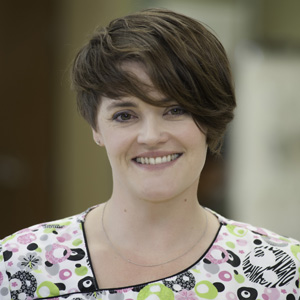 Carri
Carri has been a technician at AEC since 2011. She initially began her veterinary career at the veterinary technician program at Bel-Rea Institute in Colorado, eventually working as a receptionist and technician in both ER and day practice. After time off to start a family, she came to Michigan where prior to joining AEC, she worked and trained at Plaza Veterinary Hospital for over 11 years.
Carri brings a love for animals and pure interest in the medical field. She enjoys client education and in particular, "knowing that I can make a difference for the families and pets that come to AEC".
In 2015 Carri earned her Advanced Imaging Certificate from the Academy of Veterinary Imaging in Arlington, Texas. This is a very rigorous program requiring 140 hours of onsite classroom and lab training along with supplementary lab work performed at AEC. The entire program spans a full year and is extremely demanding - we are very proud of Carri for completing the program.
Since her certification, Carri has been doing a fantastic job! She has performed hundreds of ultrasound studies for both AEC doctors and referring DVM's that have sent their cases to AEC for either a partial or complete ultrasound evaluation. Carri is available for ultrasound studies by appointment at our Novi hospital location.
Carri celebrated her 20 year wedding anniversary in 2017! She has a teenage son, Ethan, 2 Chihuahua mixes, an English Bulldog, 1 cat and a Leopard Gecko. She loves arts and crafts, reading and gardening. She has also been playing roller derby since 2014 - watch out for "Snarky Malarky" on the Ypsilanti Vigilantes!