AEC greatly appreciates all your feedback. Please visit our comment page to read more comments, or visit our survey page to take our survey and leave a comment.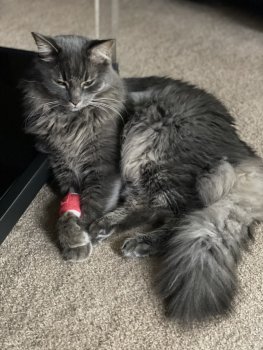 Julian
Julian
10/19/22 - AEC Novi
Our 4 year old long haired cat was having breathing problems. We immediately left our vet and headed over to AEC. We were confident in leaving him in their care. We were updating in a timely manner. The cardiologist called and explained in great detail his illness, medications and what to expect in the future. While we are incredibly sad to learn that he has congestive heart failure, we are confident that AEC will be with us every step of the way. They are very professional and compassionate to our pets as well as us parents.
You can be confident in the care they provide for your furbabies.
- Julian's Mom [Avg. Score: 4.8
]