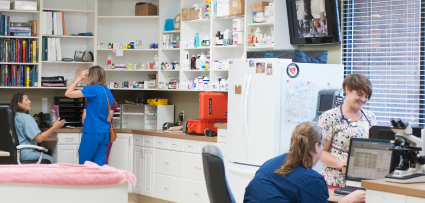 Do you want to...
practice high quality emergency medicine?
work with exciting cases?
meet with great clients?
learn how to provide the highest standard of patient care?
If you are a talented, responsible, team player with a desire to learn and grow personally and professionally, Animal Emergency Center (AEC) may be the right fit for you! AEC has been providing Emergency and Critical Care services since 2002. We are the only emergency veterinary hospital in Southeastern Michigan that welcomes all exotic and avian species, and the only 24 hour Emergency Hospital in our area that is AAHA certified.
AEC provides competitive pay with a top-notch benefit package that includes Medical, Dental and Vision care; Continuing Education and Uniform Allowance; Simple IRA; Vacation / Personal time; and discounts on emergency services for your pets.
If you are interested in joining a team that is committed to inspiring others through our heartfelt care, compassion and dedication to excellence, please send a cover letter and resume via email to Dr. Heather Robertson at:
Careers@AEC.vet