Meet Our Team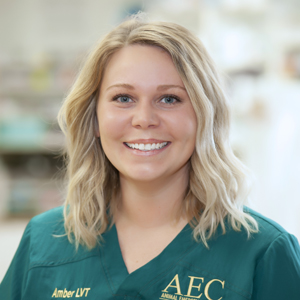 Amber
Amber is a licensed veterinary technician that graduated from the Macomb Community Veterinary Technician program in 2011. She completed her prerequisite education at Grand valley State University, and has been working in small animal emergency medicine since 2009. Amber joined AEC in 2017.
"I am determined to continuously grow as a technician; therefore I will never leave emergency medicine. It is my passion and purpose. My love and respect for animals endures in my work and at home every day."
Aside from emergency medicine, Amber has a special interest in orthopedics and neonatal care. When she isn't working, Amber loves to spend time with her husband and 3 dogs: Lexie (golden retriever), Lena (three-legged golden retriever) and Lemon (one-eyed shih-tzu). She also enjoys crafts such as scrapbooking and anything outdoors: camping, hiking, biking, running, boating and snowboarding.